Library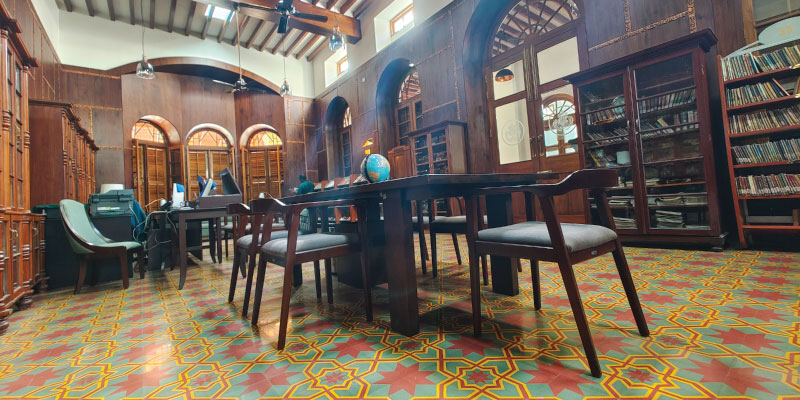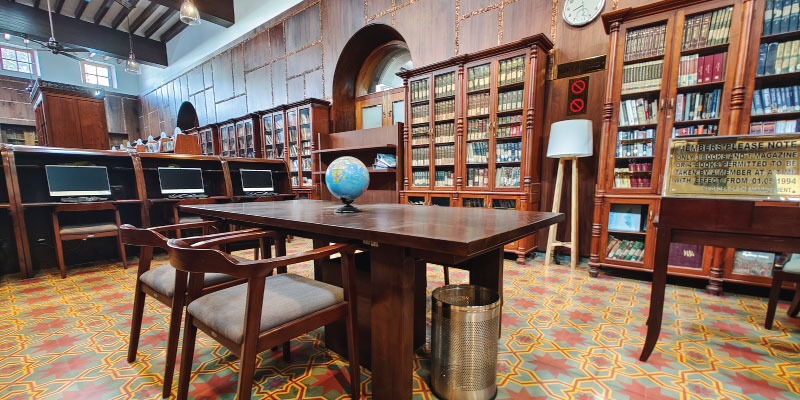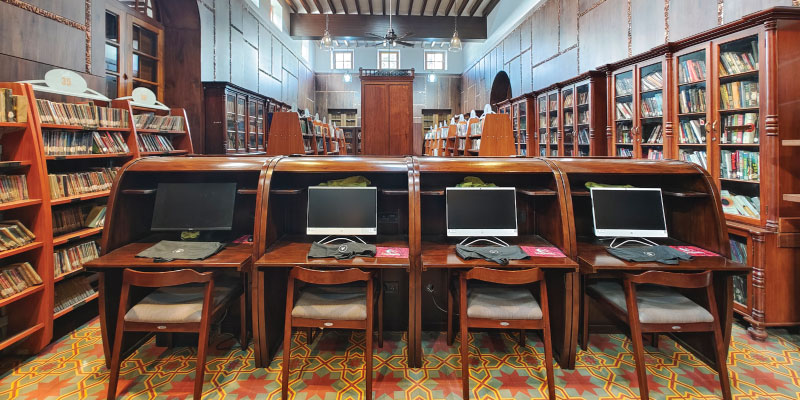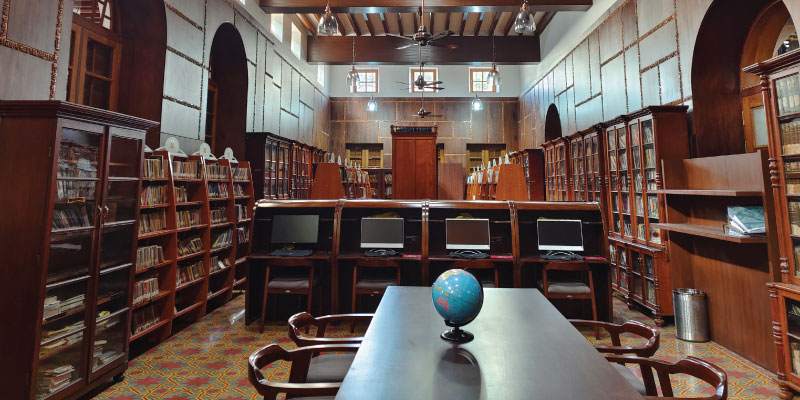 The Library and the Reading room at Bowring Institute are the earliest in Bengaluru. Bowring is particularly proud of its Library which is a favorite haunt and has an up to date collection of books and periodicals. Its comprehensive collections include some rare and unusual editions from the bygone era. The attached Reading Room also boasts of its vintage ambiance that is ideal for the ones seeking some time alone with their favorite books.
Its collection comprises of predominantly Kannada & English literature. Only the members of the institute can access the library on all days of the week.
Charges
Monthly: ₹50 + GST
Timing
Weekdays except Thursday: 10:30 am to 2:00 pm and 3:00pm to 7:30 pm
Thursday: 10:30 am to 2:00 pm
Sun: 11:00 am to 1:00 pm
Contact
Mr. Manjunath K
+91-98452 92221
Mr. Jaikumar K R
+91-93414 78206
---
Reading Room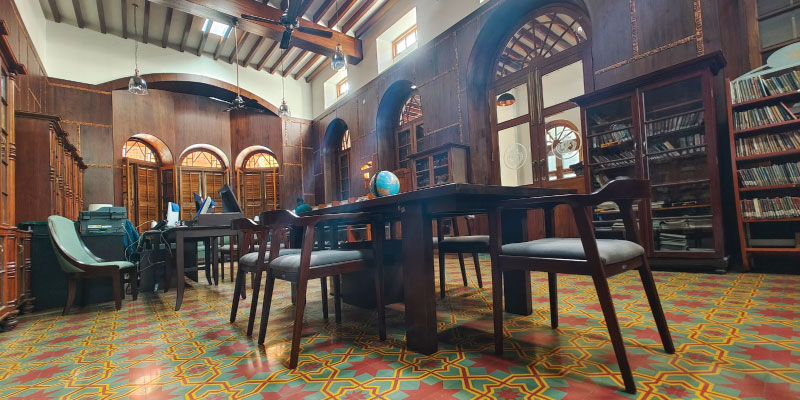 The reading room is a quaint space on our premises, and our members usually enjoy spending a peaceful time in the serene ambience of our reading room. Pick your favorite from our shelves in the library and go on to savour the time to yourself. Get everyday issues of Kannada and English News Papers as well as find Weekly and Monthly issues of Kannada & English Magazines.
Timing
7:00 am to 10:00 pm
Contact
Mr. Manjunath K
+91-98452 92221
Mr. Jaikumar K R
+91-93414 78206